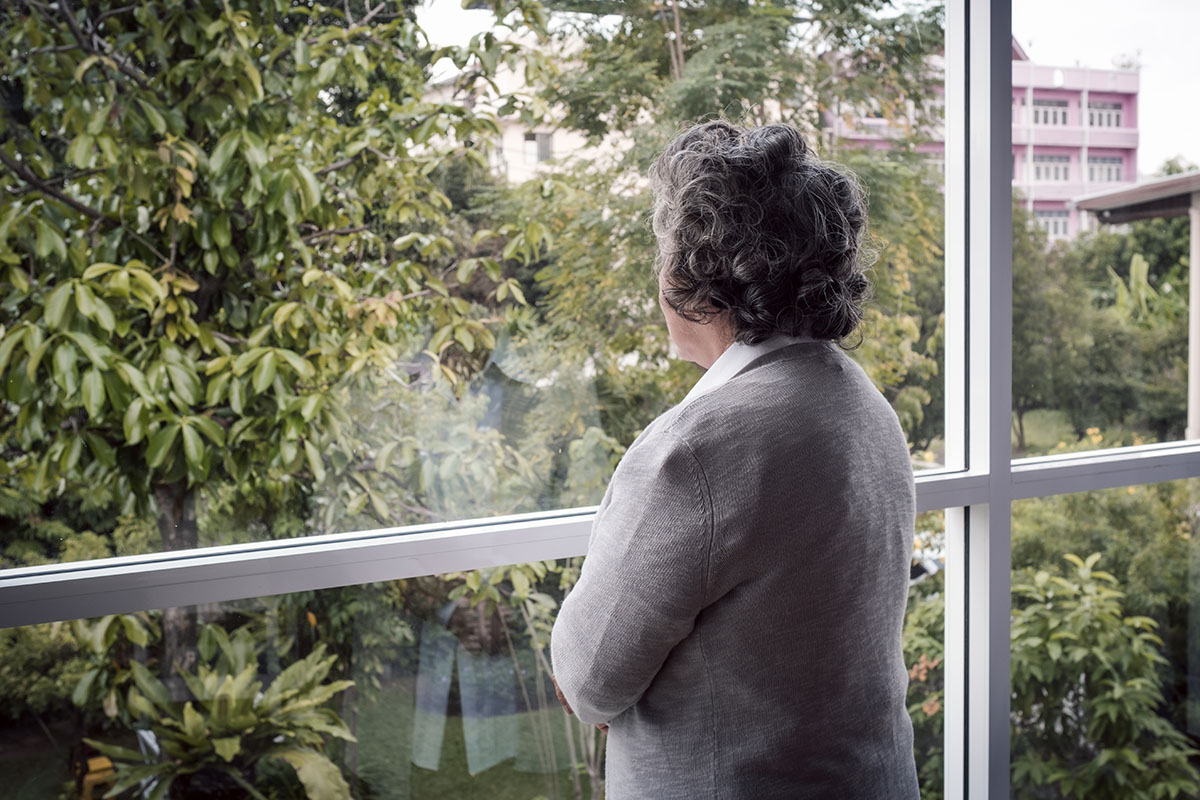 Cognitive health is being impacted by the COVID-19 pandemic. This could be due to a long-term effect of having had the virus, or the consequences of living through the pandemic. Older adults are particularly more vulnerable to the negative effects of social isolation, which can increase the likelihood of depression and anxiety, leading to decrease in cognitive health.
Research has evidenced that depression, anxiety, and social isolation are all risk factors for the development of dementia. Furthermore, individuals with dementia often withdraw socially because of their cognitive decline and, therefore, an increase in social isolation, including the impact of COVID-19 could result in further deterioration in cognitive health. This cycle between cognitive decline and social isolation is complex and presents challenges to maintaining healthy brain aging.
How to Stay Connected During Periods of Social Isolation
Here are some simple, creative ways to help loved ones stay engaged:
Connect While Social Distancing (it is always important to follow CDC guidelines)
Drop off care packages by the door to loved ones, avoiding close contact
Send holiday or thinking of you cards
Go for a walk outside with a loved one
Schedule a "drive-by parade" and ask family members and friends to drive by your loved one's home with signs or other festive decorations
Plan an outdoor visit with hot chocolate and blankets
Bring relatives like grandchildren to talk through the door
Help your loved one participate in The CRCNJ's Your Life, Your Story
Connect Through Technology
Call your loved ones daily
Try to encourage and teach family members to utilize technology – keep it simple
Video chat often—face-to-face contact, even through a screen
Assist your loved one with joining a virtual book club or online community program
Record and send video cards
Bake a recipe together while on video chat
Send videos of special moments happening with your family
Play a simple game through video chat
Watch for Signs of Mild Cognitive Impairment or Changes in Cognition or Behavior
If you notice changes in cognition or behavior, make an appointment to have the symptoms evaluated by a professional. We understand the challenges the COVID-19 pandemic presents, and we are here to help. Your safety and well-being are our priority. We are following all local, state, and federal safety guidelines for COVID-19 and offer in-person and some telehealth visits.
Right now is also the perfect time to have an annual memory screening to establish a baseline and to assess any concerns. To determine if you're eligible for a free memory screening or if you have noticed changes in yourself or close family members and would like to learn more about services and opportunities at The CRCNJ, contact us today.