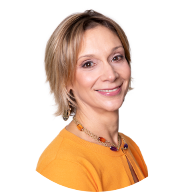 Michelle Papka, Ph.D
Director and Founder
Michelle Papka, Ph.D., is the Director and Founder of The CRCNJ. She has over 30 years combined experience as a researcher and clinician specializing in the field of aging, Alzheimer's disease, and dementia. She has practiced as a neuropsychologist, psychotherapist, and researcher, serving as the Principal Investigator on over 35 recent clinical trials for Alzheimer's disease, memory impairment, or mild cognitive impairment.
Dr. Papka has had numerous publications of her work and is an active public speaker, invited editor, grant reviewer, consultant, and committee member of multiple specialized organizations and publications in the field of aging and Alzheimer's Disease.
Dr. Papka is passionate about the goals and mission of The CRCNJ and strives daily to contribute to the diagnosis, treatment, and cure of age-related cognitive decline in her community and at-large. She is especially thankful to her staff, patients, and involved families for sharing this journey.
(New Jersey License # SI 03813, New York License # 013144-1)