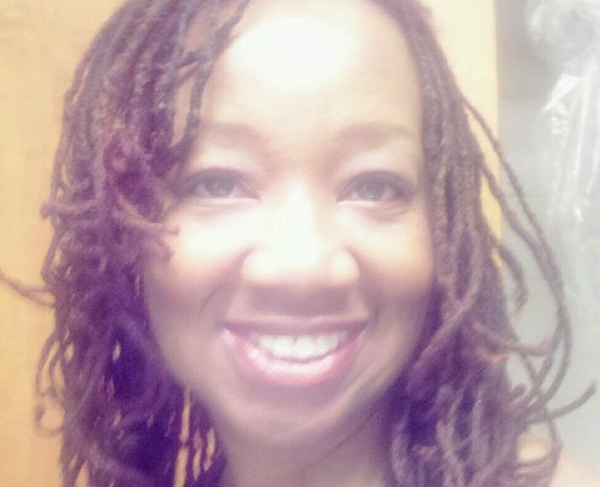 Your Life, Your Story
Featuring:
Grace D.
I grew up in Elizabeth, New Jersey, in an area called The Port, near the water. Even now, memories of my childhood start flooding back to me. The area has changed since I grew up there, but I always like to remember it the way I did as a child. Elizabeth was always a very industrial area surrounded by highways, so I grew up with air pollution and the sound of distant planes. Although I didn't know it then, I grew up in a housing project with 3 bedrooms. My older sister and I, who were basically twins, shared a room. And, my four other brothers and sister shared the other. My sister and I, 10 months apart, were basically twins because we were in the same grade. In fact, it was nearly impossible to convince people otherwise. I always acquired the role of the older sibling because my sister and I were quite different. My parents worked often and were never home by the time I got home from school, so I used to take care of my siblings: getting them dressed for school or being the babysitter. As a kid, I was always extremely attached to my mother. If my siblings and cousin went somewhere and she didn't go, I didn't go either. I never wanted to be far from her; she was my home.
I guess it comes with no surprise that I felt really close to my mother's mother. I couldn't take my eyes off her. I was in awe of her stature. The way she moved intrigued me. She was a perfectionist, which most definitely rubbed off on me. I remember she would prepare our lunches wrapped our sandwiches like an envelope. I emulated that about her.
Growing up my parents always told me, "You do not wear sneakers to church." I hold on to this lesson as a reminder of how parents could project themselves into their children's lives too much. This was a reflection of how my parents felt people would see them; it was always about ego. At that time, I thought my parents were ridiculous, but now as a grown adult, I understand them in a way that I didn't before.
Till this day, the fall excites me. As a kid, I was very inquisitive and loved to read. I read my way to the top of the library before I even entered high school. It was my gold mine. I was curious about people. When I wanted to know someone, I would go up to them and ask them questions pretending like I was taking a survey, but really I just wanted to know more about them. I was always doing service. I can be very quiet and reserved, but there are also times I can be very talkative. I never made a lot of noise at school. Nobody ever really saw the other side to me. I was always rewarded by my teachers and never associated myself with other students. I remember this one time my whole class got in trouble and I just assumed my teacher wasn't talking about me, but he was. I remember my whole body was on fire because I was so angry and I said, "If I was a man, I would kick your ass." Why was I getting punished for something I didn't do? It was unfair. It is something I am still healing from now, that life isn't fair. I was good in the face of authority. I followed their rules until I was beyond their borders.
My parents didn't let us go outside when they weren't home. They worked Monday through Friday till late, so we didn't go out much. My friends always had a lot of liberties, so I remember they would come to our windows and tell us what was going on in the neighborhood. The guys that we liked would come under our window and sing. They put their whole social life below our window so that we could participate too. If my father came and saw that, there would be trouble. I felt like I watched the world from my window. Eventually, I started going to a community center as an attendant which was a place for children to go after school. It was the only place I could go. I spent a lot of time in the Presbyterian center and I eventually started working there.
I went to college for two years and left to start working as a corrections officer. Every Thursday night there was a club we would go to and, on one Thursday, I met my husband. When I met him, I never saw him as a boyfriend, but we ended up being married for 17 years before we got divorced. I always remember he would carry this little bag around with his Chapstick in it. He was from Liberia. The reason I agreed to marry him was because he was going back to Liberia and I wanted to go to Liberia with him. Something in my mind told me it was important to be married to the person you leave the country with. So, finally, I said yes to him after already saying no the first time. We ended up not going to Liberia because of a political issue. But, we always had a good time together. Marriage was just an extension of a good time. When I was with him, I was never thinking about house, car, family or anything like that.
I never dreamed of having a child, and even when I got married, I never thought about children. But, my husband kept telling people that he wanted children. So, soon after, we had my son and, later, we had my daughter. I made being pregnant a project. I got all these books that I followed to a tee. Everything they said to put in that child's room was in that child's room. When my son was born, for the first 3 months, I just stared at him. I just sat at the bed and stared at him. We would be up all night while I water colored and he just laid there staring at me. I just fell in love with him. I was so amazed by him and thankful that he came into my life. My son is now 38 and my daughter is 35.
I was a helicopter mother. But, I had a lot of tolerance. Everything was not black and white. Even though I was controlling, they were really pretty spoiled because I felt like they should explore and express themselves. I wanted them to be able to have a conversation with anyone, so I allowed them to debate back and forth with me. Others thought they were being disrespectful, but it wasn't to me. I felt it was important to have a voice. My idea of raising them was the way I wanted to be raised. I always made sure that, whatever I did for income, I had complete control over my time because I wanted to be there for my children. I wanted to be at the school and participate and run everything. But, what I wanted as a child was not what they wanted.
Looking back at life now, I am proud that I was a risk taker. I eventually opened a party supplies store with my younger sister, and we got a lot of attention. We started to have too much inventory, which was not profitable, so we closed down. One time, we built a huge flag out of balloons for the City Hall and they loved it! From that, we got city contracts doing all of their decorating work. We had no clue how to do any of that. The first couple of years, everything was learning on the job. After I got a divorce, all I had was this business. But, I didn't have any pension, so I decided to go back to school and get a certification in business. Eventually, I had to learn how to read the market. I learned what we need to buy and what we need to sell. It required a lot; at least I say it requires a lot, but I always do more than what is necessary.
Growing up, I never felt like what I did was good enough. So, I always had to do a lot. Perfectionism is a manifestation of the core belief that you are not enough. I couldn't afford to make a mistake because, if I made a mistake ,nobody would like me. I needed to be rewarded for how I performed.
Right now, the best advice I can give to be people is to not take yourself so seriously. Life is an experiment so you can't get it wrong. You need to embrace honesty. You need to do the work you need to know yourself. Let yourself be a priority. I want my healthcare team to know that my inconsistency is following the direction of my doctors. I am inconsistent with treatment and medication and I hope they can help me through this.
My hope for the future is that I create and lead a legacy of service. I want to teach love to women who are at that crossroad of making life defining decisions. Life is really just a bunch of small decisions, but there are a lot of things that go into making these small decisions that most people don't know exist. If I could do my life over again, I would not stop because of an obstacle, a fear, or a doubt. If that is where the fear is then that is where I need to go. So be unstoppable.