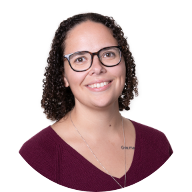 Chelsea Nigro, M.A.
Clinical Research Coordinator
Chelsea Nigro, M.A., comes to The CRCNJ from New York University, where she received her Master's in psychology.
While at NYU, she worked in the university's Cognition and Perception lab, writing her thesis on gender differences in perception. Chelsea received her BA in psychology at The College of New Jersey.
She was the lab manager of the college's Memory and Aging Lab and worked closely with both college students and older adults who took part in tests of memory and cognition.
It is Chelsea's passion to be involved with clinical research and she is ecstatic to be a part of the research team at The CRCNJ.